I got my new insert installed and just about ready to go. I need to add a mantle guard. The dealer said it would be with it but it wasn't. I also ordered a terra-cotta top cap. The flat top collar the Homesaver dealer sold me would not sit flat. Every time I tightened the clamp the whole base would twist. I don't want to drill holes in my flue tile so I'll just use the other one when it arrives.
I've read and watched this forum for a lot of years and always read good things about Blaze Kings. So far the insert itself has lived up to the hype. It is well constructed and everything is high quality right down to the crate it came in. It's a little smaller than what I started out looking for but I think it will serve its purpose well.
I think it looks great and I'm lookin forward to getting it fired up. I don't want to be in too much of a Hurry though, summers are too short here and I'm going to enjoy it. Here's a picture and I'll post a review once I get to put some wood through it.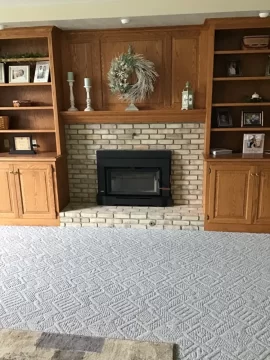 Last edited by a moderator: