Hi all, new user and couldn't find a related thread by search.
New homeowner, had to get chimney fixed because it was in rough shape. 8inch steel liner being added in addition to redoing the block above the roof. So after all this work, I think it's a waste to use as an open fireplace, trying to sell my husband on an insert. He wants a good view of the fire. I'm open to buying used and he might be onboard if the deal is good.
So here are some pics of a Buck 80 being sold for $400 listed this week. It seems Buck has a good rep. What would you look for/ask and what would automatically make you run? This is the response from the owner gettin my initial inquiry:
"It is in excellent condition and needs no repairs. We are getting too old to operate a wood burning stove....ie, carrying wood, etc. This is the ONLY reason we are selling. It is a direct vent through the top of the stove, directly into the chimney. We have original paperwork and instruction manual. It's over 10 years old and we are the original owners. The trim around the door is plated gold." It's still installed in the fireplace, would need buyer to remove (is that normal to have strangers tinkering in your home or are they so simple that loe risk of damage?)
My opening is about 33x27x23 so it should fit.
Btw, also adding a layout of my home (unfortunately it's a ranch with the worst layout. The X is the fireplace, A,D, E are outdoor spaces, the gaps in the black lines are openings and the orange dots are bedroom doors). Just wanna make sure the Buck 80 won't run me out of the room (hoping a low burn cat would help) but also see how much I could reasonably try to spread the heat.
Thanks!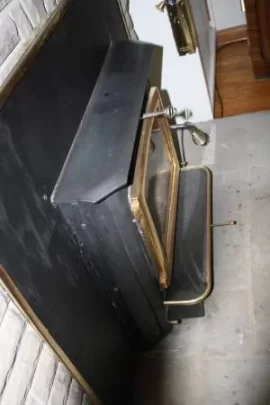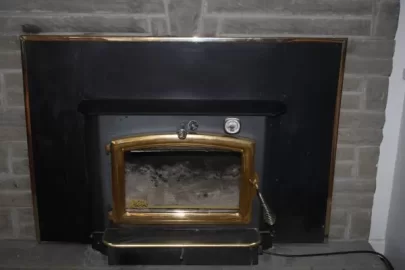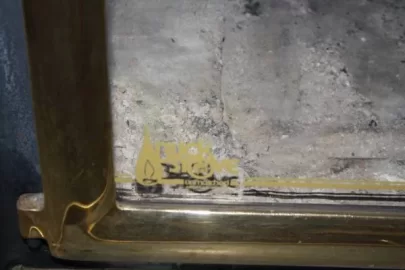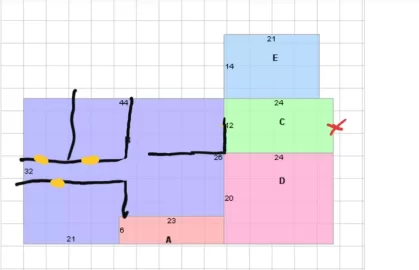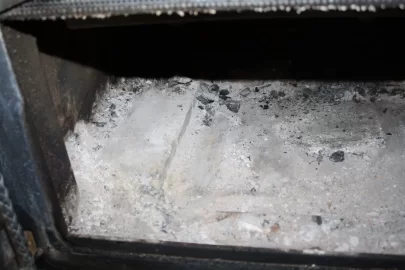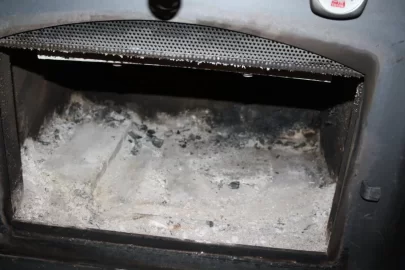 Last edited by a moderator: