That's looking good. It's going to be a great space and garden asset.
We're really looking forward to it, especially during the winter.
Well, we spent 4.5 hours on the greenhouse today. We got the back wall erected and the first two polycarbonate side panels up. Doesn't sound like much, but it was not only a balancing act that could have easily used 3-4 people (not 2), there are many "connectors" in the back wall, and as always with most foreign products (Germany on this one), the directions are not straight forward and encompassing! :doh: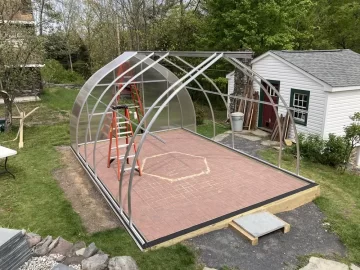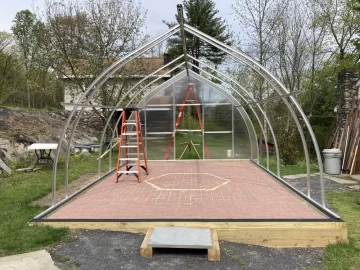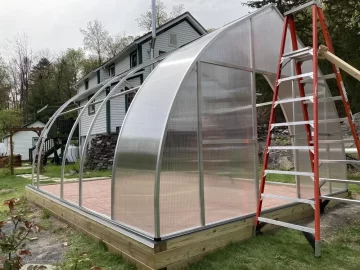 I think we will be able to move a bit faster now that we have a better idea of this greenhouse. I did watch the YouTube videos several times, and made notes in the manual, but nothing can compare to "experience"...like already having put one of these together. :lol:
I am hoping for 2 more days, about 3-4 hours each day.