I have been reading through these forums for a while, and you guys have convinced me to invest in a wood stove. This summer, we moved to house on LP and we did not anticipate how quickly we would burn through it or how expensive it is.
I essentially have two options, a new free standing unit, or attempting to retrofit the fireplace. I would rather use the existing fireplace, but I suspect it may be a big undertaking. The fireplace is a prefab Superior WRT2042WS. It has a very small foot print (attached below)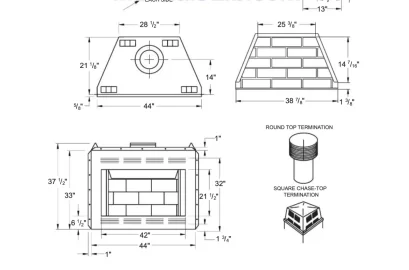 The other option is a new free standing unit.