Hello
This Aladdin Quadrafire CB1200 is tough but it is a good learning stove! LOL
The nice large ash pan was just way to hard to pull out and push back in!
2 reasons why!
1. The bottom was bowed out. - banged that back in with a rubber hammer!
2. Now it slides in easily except the last 1/4" is way to hard! The ash pan opening on the right side was 1/8" lass than on the left side!! A Harbor Freight Hydraulic Frame Repair Kit might be the tool of choice but that costs a few dollars.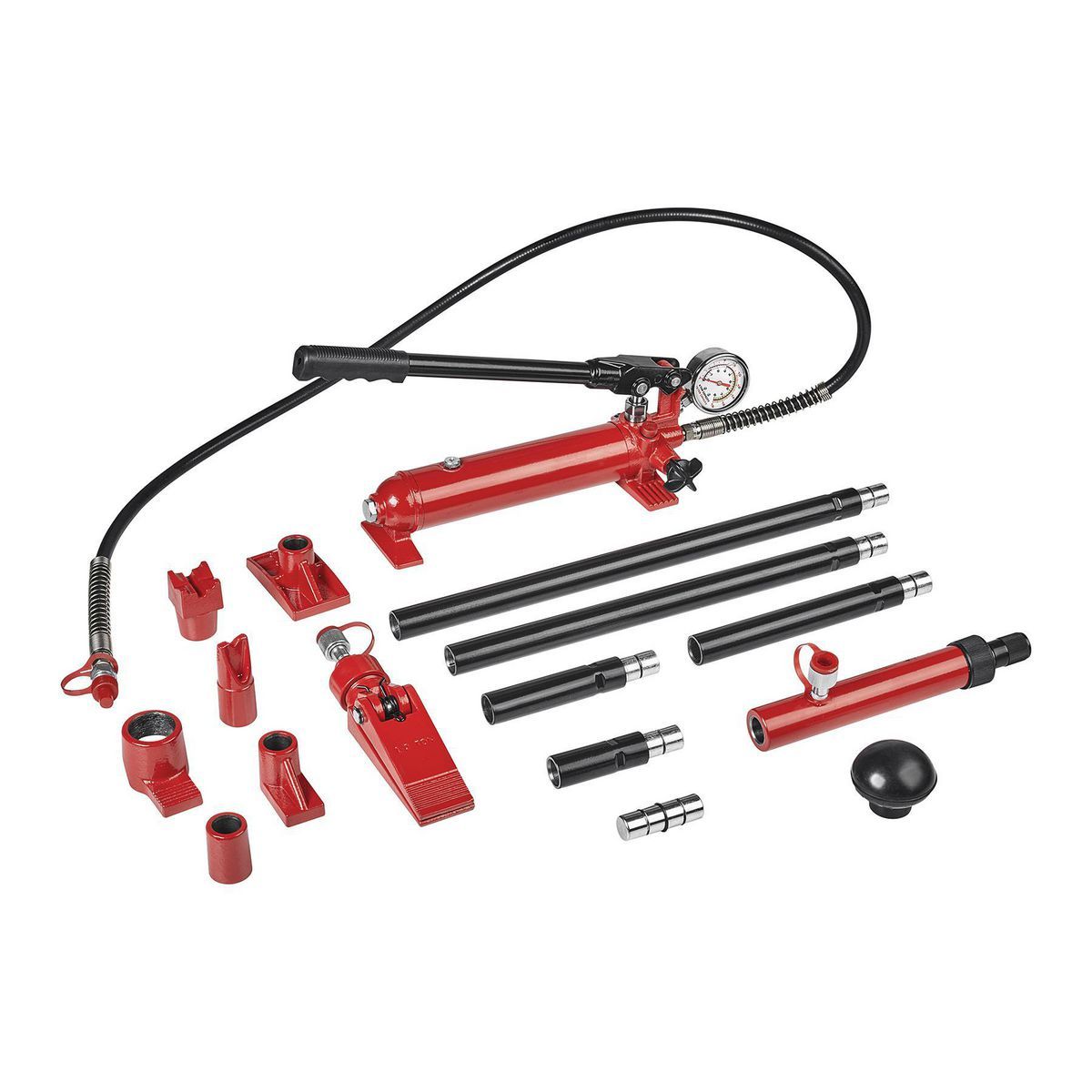 Amazing deals on this 4T Portable Hydraulic Body Repair Kit at Harbor Freight. Quality tools & low prices.
www.harborfreight.com
What about a Hydraulic floor Jack?
I had to take the wheels of and I just got it in there on the right side!
Just a few cranks and I could here a big squeak of the metal straightening back into form!
Has anyone else seen this problem??
It worked!!
Pic 1 - Ash pan not going in all the way
Pic 2 - Left side shows room to push the ash pan in.
Pic 3 - shows no room to easily slide the ash pan in. The clasps can pull it in when latched but then it is very hard to pull the ash pan out after it is unlatched!
Pic 4 - No front wheels Red Neck Frame Straightener!
Pic 5 - Right side has room now and the whole ash pan slides in easily!!