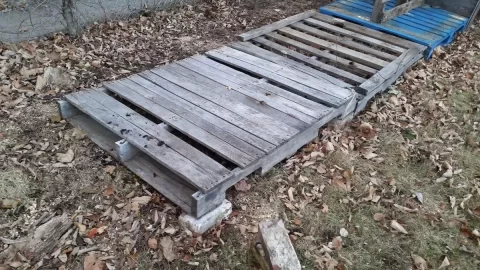 After years of stacking firewood on a variety of different things, I finally found that pallets are the best to stack on.
It took a little longer to figure out that a pallet between two rows tends to keep them from falling over.
Finally I came up with this design, which doesn't cost me anymore than a box of screws and time.
I start with three pallets in a row, sitting on bricks or blocks, but only supported on the front and back.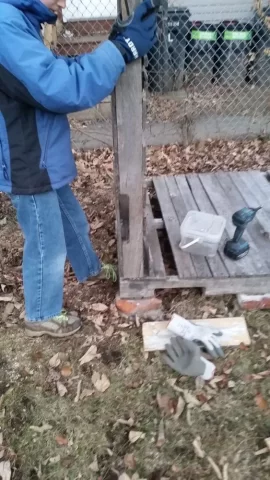 Each end gets an end pallet so I don't have to do any cross stacking.
My kids and friends can stack for me without any issues this way.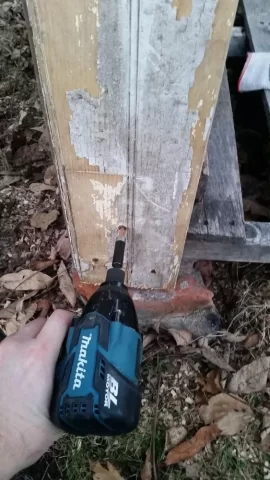 This is the only extra lumber needed, you could use pieces of another pallet, I happen to have this stuff sitting around.
Screw a plate to each encourage corner of the base pallets, then tack one screw into the end pallet, near the bottom to act as a hinge
Last edited by a moderator: