My first thread that was put together for the solar Kiln was not actually intended to be posted, so this time I took the time to try to put together more information.
The wood was split March 30th and the racks were set up on April 6th the wood that was split was all Oak and the moisture readings were between 34 and 37%. All of the wood that was split was Oak and over the course of the next couple of months some additional Beach was added to the top. The total amount of wood is over 2 cords
The racks are from the big box stores just regular 4 foot high wood racks raised slightly above the ground on blocks. The wood was stacked on the racks on April 6th and just top covered until July 4th. As you can see in the pictures below all that we did was add some wood bracing across the top to make a roof the wood was basically zip tied and screwed to the center wood rack and a beam placed to the top so the plastic can be pulled over. We took the staple gun and stapled the plastic around the bottom row then we took contractors stretch wrap and wrapped the bottom of the plastic all the way around the racks of wood to hold the plastic tight. The vents were cut in in a u shape or like a flap so that way they can be adjusted if needed.
The plastic was over the Kiln for approximately a half-hour, the wood really has not had a chance to heat up, the outside temperature was 85 and the inside of the Kiln was already at 126 degrees. I let the air probe sit in the vent for a little while the outside temperature was checked at 90 degrees and the inside of the kiln was at 135 degrees. This temperature was not at the vent, I put the probe through the vent the probe was all the way down to the top row of wood.
Over the course of time I have seen a lot of questions regarding the solar Kilns if you think about it basically you were building a mini Greenhouse or Greenhouse type structure over the wood all greenhouses that I'm sure you have seen are all made with clear plastic black plastic does not make the greenhouse any warmer it makes it cooler by shading you're not heating the greenhouse with plastic the object of the plastic is to trap the air you do not need to add any black fabric to help heat the kiln as you can see 135 degrees will be plenty to dry the wood I will run this Kiln for no more than 60 days after that I will take the Kiln apart and tarp the wood. Trust me all of this wood will be dry within 60 days
Your Kiln does not need to be pretty actually this is the ugliest one I put together it just needs to work. In my area our summertime temperature is in the mid 80s to low 90s so I try to set the kiln somewhere around 114 degrees when it's 80 degrees out. When we have our average temperature it will run plenty hot. The last picture is of the temp and plastic, notice there is no moisture on the inside of the plastic.. a sure sign its running well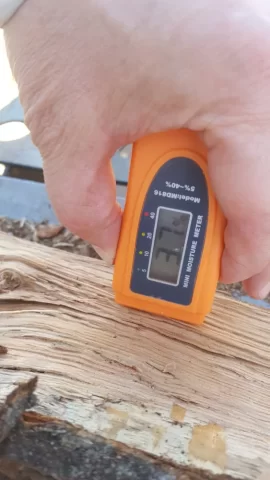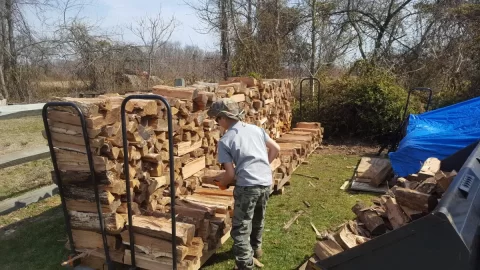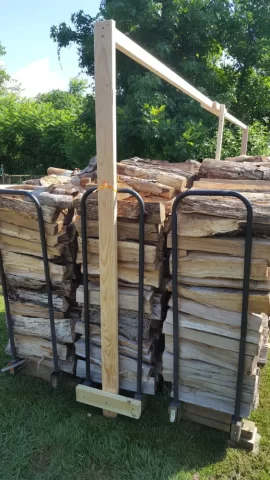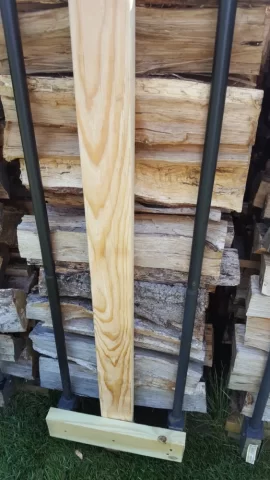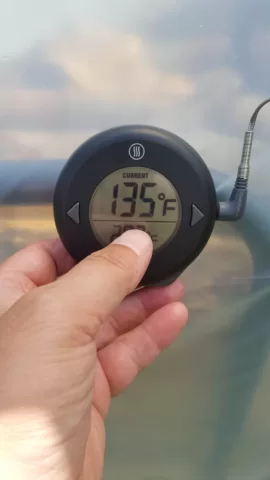 Last edited by a moderator: