The so big satisfaction from BK owners is exactly what brings me here, one satisfied owner is good but as many satisfied ones like for the BK products is certainly not the fruit of the hazard. I think that all ( probably all ) wood stoves have some good points and lower ones , find the one fitting each owners preferences is the question. Good to have forums cause the stove manufacturers informations lead sometimes to unsatisfactions.
Anyway, wood stoves are boxes for burning wood but some have different technology placing them on different levels.
Some of the levels are more different than you'd think. (Though they did get this perennial junkpile though EPA certification again somehow.)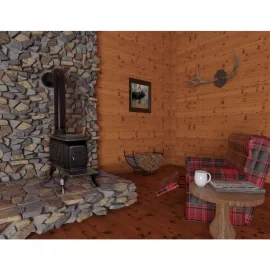 The fact that they used a photo of a bad install for a promotional photo is icing on the cake there.