Hello
When the low beam halogen lights in our 2007 Camry were replaced before we purchased the car, only the bad one was replaced so one light was always brighter than the other! LOL
It seemed more obvious after the lenses were polished. See
Hello Wow? It is not just dirty glass headlights you can just wipe off!! So here are the easiest steps I found!! Anything else to consider? 1. Mask area around headlight to absorb splatter. 2. Using a gentle cleaner, spray on plastic headlight lens and wipe off the dirt. I used a vinegar...

www.hearth.com
So I decided to just replace all 4 lamps with LEDs
I found the prices were better OnLine than in the local shops so I got all 4 for $49.95 made by Shenkenuo
H11 are the Low Beam Camry replacements
9005 are the High Beam replacements
Amazon product
So I plugged them in and nothing! Lol
Se that led to the question why?
Then I realized that being 12vdc the polarity was wrong and unplugged them and flipped it over and plugged them back in and they worked! Now more questions?
Why do they have a wire and black box and not compact like the halogens?
Well it could be the CAN bus decoder and or the resister kit?
Does anyone know for sure? No mention of it on the box?
Looks like the lesson here is to purchase an LED kit made for the year make and model of your car. This assures that the black box electronic module has the right components for your car!
See vid
Pic 1 - old and newer halogen headlight bulbs
Pic 2-3 new LEDs
Pic 4 LED vs Halogen
Pic 5 - they work!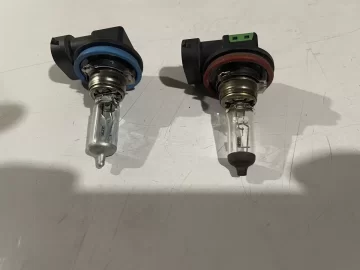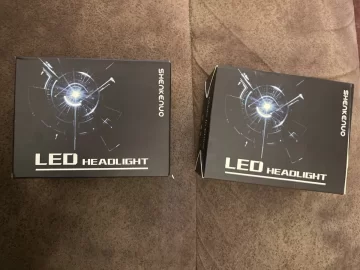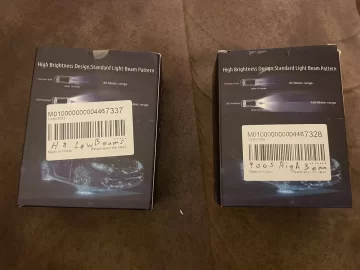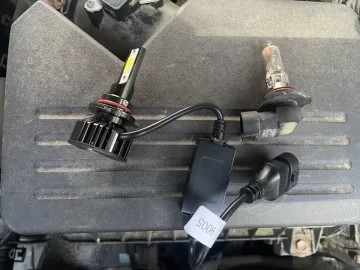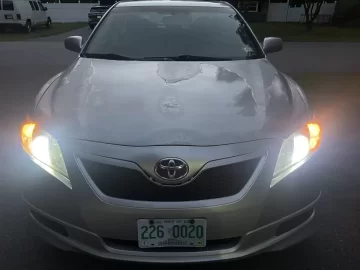 Last edited: