My wife sent me this today: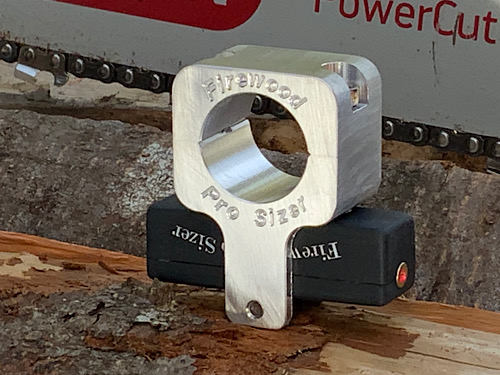 Laser measuring tool for your chainsaw. No need to paint, chalk or use your bar. Let the laser guide your cut for same size logs.
www.firewoodprosizer.com
Basically its a laser light attachment for the chainsaw handle for measuring logs while cutting to get perfect lengths. Watch a lot of the demo videos, not really sure how it tells you where to make your cuts to get rounds to come out at 16", 17", etc.
Anyone else see this? Bought one and tried it yet? Thoughts, comments? If people here thinks it may be useful I may pull the trigger on one to try it.