Now that I have run between 12 and 14 cords of wood though my new log splitter, I thought it would be good to write up a quick review.
First let me start by saying I have never owned or even used a log splitter before, so this is an amateur's opinion. With this in mind, I have been heating entirely with wood for the past 10 years. I recently scored some really large, green oak logs that were beyond my ability to split with a maul. I decided to finally bite the bullet and purchase a log splitter. I chose the Campion 27 from home depot for $1349. Note that Home Depot also has a 34 ton for$1779. With advise from this forum, I decided that the 27 would get the job done.
First of all, this splitter has split everything I have thrown at it. Even knotty oak logs have not been a problem. The hydraulics are solid and the Champion brand motor has started on the first pull every time to far.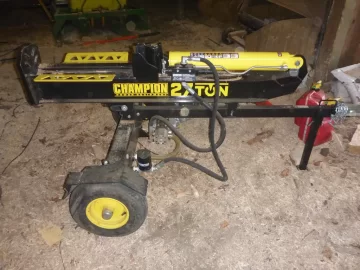 The splitter came assembled by home depot, but the kid that assembled it did not tighten the hydraulic reservoir cap an it was leaking fluid. That was easy to fix.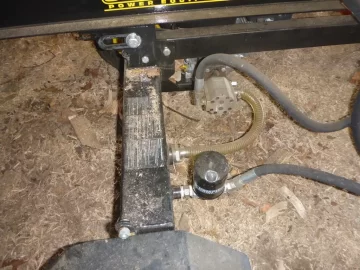 The hydraulic pump.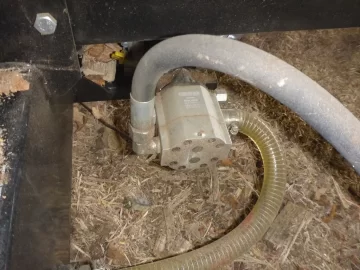 The splitting ram, wedge and controls. The wedge does a good job, and the guide allows you to split up to 24 inch logs. The control valve is auto return and works well.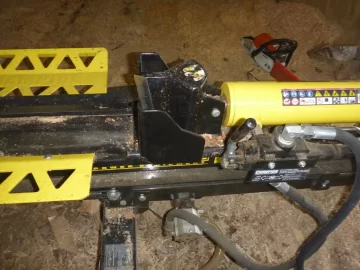 The log "shelves" are a bit flimsy and too small. I plan to make some replacements.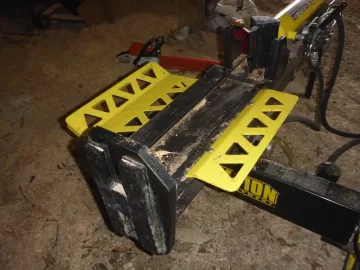 The motor is solid, but in a bad location. It is easy to drop a log on it by mistake. Also, the air filter cover does not stay in place, so I had to zip tie it to prevent it from falling off during use of the splitter. Also to shut off the motor, you have to reach over from the opposite side of the hydraulic controls.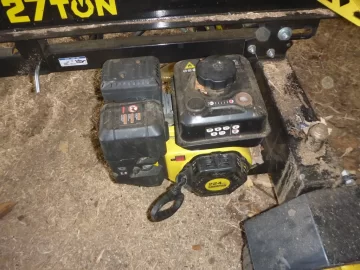 The fenders over the tires are a joke and bend easily with impact from a dropped log. I plan to remove them.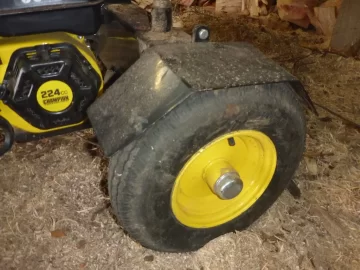 Overall I am pleased with this splitter, but improvements can be made to the design. I plan to make a new shelf for the logs and a cover to deflect logs dropped on the motor. The ram and wedge are a beast. Cycle time is pretty quick. I am sure if I take good care of this splitter it will handle many cords of firewood for years to come.
Now for the pictures of all the firewood I have split in the last month!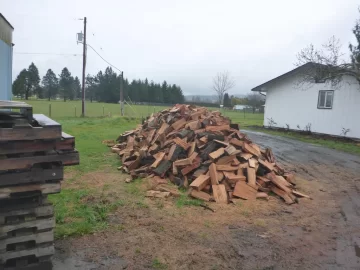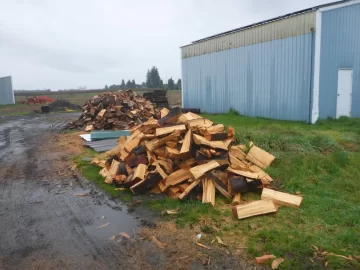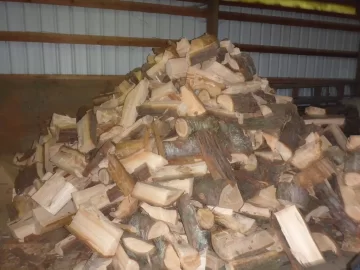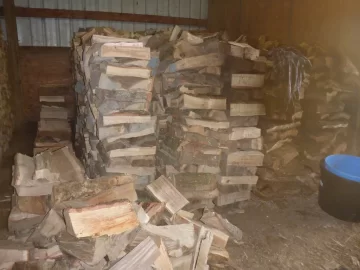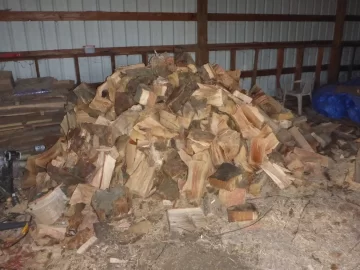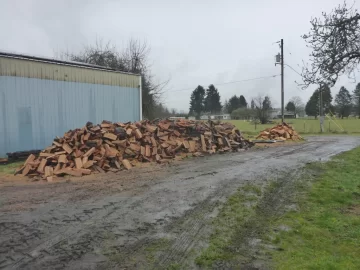 Last edited: