Hi folks,
Been lurking here for a few months now and finally pulled the trigger on a Pacific Energy FP30 Arch with a remote vent/blower kit to heat the rec room in the basement below.
It is being installed today and I'll update this thread as the work progresses. The fireplace is being installed now and the stone work will follow in Dec. My stone guy is going to be beefing up the floor joists in the basement by installing a 3 ply 2 x8 beam on posts (cradle), across the span, about 24" out from the back wall, to support the huge weight of stone going up the 18ft wall.
Here is the first photo of the platform it is resting on.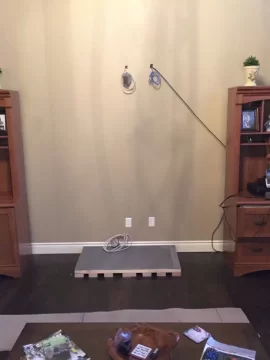 Here's the second with the first section of pipe installed;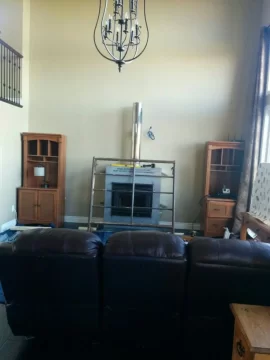 Here's the 3rd with another section of pipe: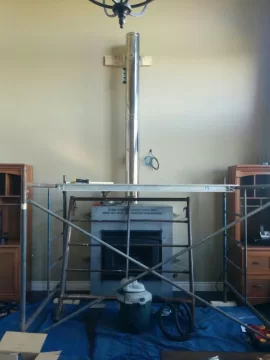 Last edited by a moderator: