I've been working on getting a stove installed for the past ten months. Yesterday I had an installer out to put together a quote for an install, and I think we've agreed on a spot. The photo below shows the spot, with the hearth size taped out, and a notecard hung where the stove will rear-vent.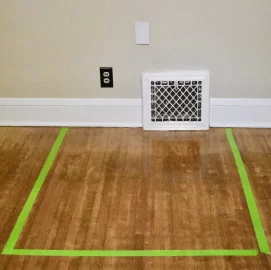 As far as I know, the gravity vent no longer serves any real purpose since the heat is forced air. The installer seemed ambivalent about removing it.
Are there any advantages or disadvantages to removing the vent?
Last edited by a moderator: