Today I finally got around to finishing up the secondary tubes. I found stainless steel nuts at my local Lowe's and they fit perfectly. Taking my time and performing other random chores as I went it took me just about an hour to do.
Here are the nuts with information: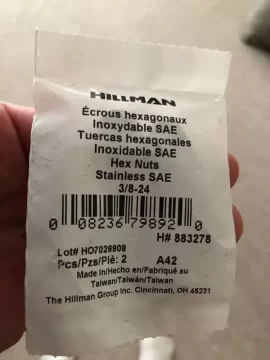 Since they were only .020 larger in diameter than the inner diameter of the secondary burn tube I decided not to file the corners of the nuts. I did not have to heat the tubes to get them in either. Using a small hammer I carefully tapped each nut in by standing the tube on my bench vice and tapping each nut home.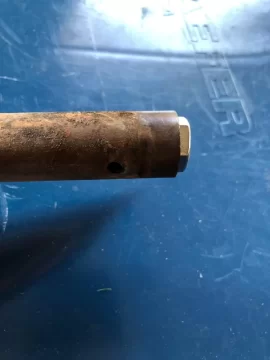 Here is one of the nuts installed: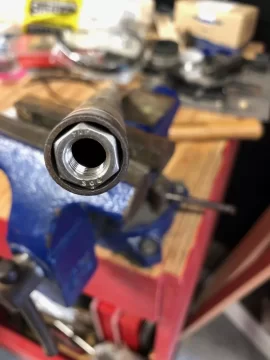 This was the only hitch I encountered. Less than a minute with a round file had this flashing all cleaned up:
When I reinstalled the tubes I put the cotter pins in from the top without bending the ends so that they would be easier to remove. The cotter pins were pretty bent up so I used my vice and a small hammer to form them back straight again.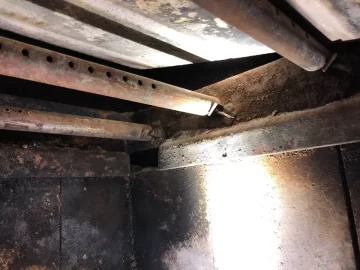 Last edited by a moderator: