I have to take issue with the generality of this remark.
This is *not* all tech. Transistors (by the billions in your gadgets) have an unprecedented reliability - far outperforming e.g. airplanes (which are also far, far, FAR beyond "80%").
I don't disagree with you.
But you are comparing resistors, cars, and railroads to writing code, and project implementation of said code and or product. Human lives are not on the line in my line of work. If they were, I too wouldn't be okay with 80% either.
80% is good enough is not a new theory. Please see the links below:
Welcome to the Think Tank with Frank Kenney With decades of analyst and integration industry experience, Frank Kenney is a fountain of knowledge on all things tech. Now, he aims to share that awareness with you. Come back every other Thursday for your biweekly dose of thought leadership in this...
www.cleo.com
Photo: Kenji Aoki When Good Enuf Is Great Entire markets have been transformed by products that trade power or fidelity for low price, flexibility, and convenience. — Erin Biba Phone Net-based calls can be laggy, and they sometimes drop out in mid conversation. But they can also be free—even...

www.wired.com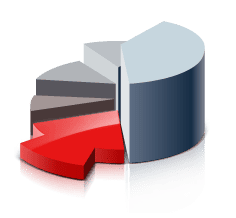 This weekend, I read The 80% Solution – a great e-book by famed business coach Dan Sullivan in which he makes the case that "perfectionism" is a misunderstood and under-reported "enemy" of successful entrepreneurship. Per

www.growthink.com