The trusty old wood stove has kept us warm for the last 12 years. Not too bad considering the 100 bux I paid for it + a few replacement bricks and gaskets over the years. Unfortunately, it's really showing it's age. It's a late '94 model I got from a navy buddy when he sold his house in '00.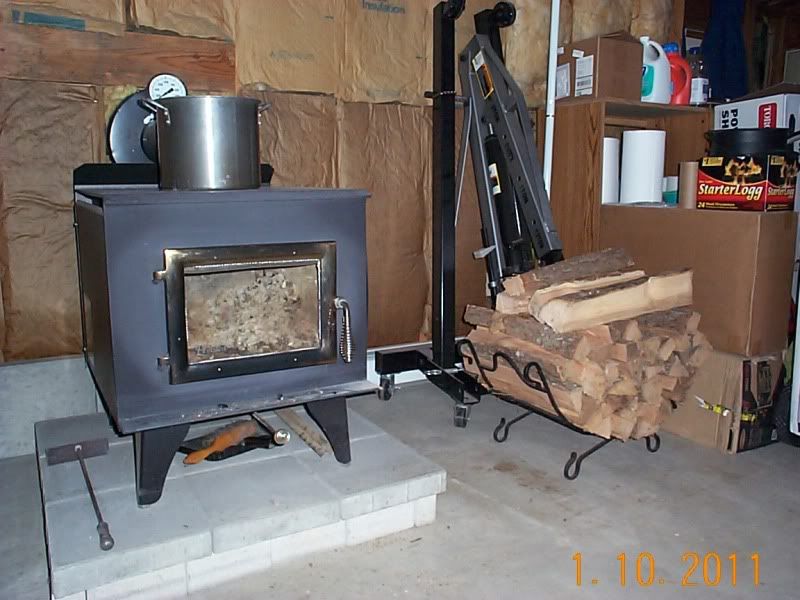 I've been contemplating it's replacement for nearly 2 years, finally pulled the trigger.
Made in good old Virginia USA. England stove works 28-3500 wood furnace from Home Depot, complete with 10% Veteran discount.

This thing is 570 lbs of 1/4" steel and has many great reviews, most of which I learned about here on Hearth.com.
After they set it in the bed of the D-max with the forklift, the young kid waving the orange flags asks me....."want some string to tie that down with?" Epic.