Hi love the stoves you picked out.

I think u will find the the 118 firebox size 50% larger than the other 2.

This will effect your output and burn time.

The sidewall setbacks might throw your plans off a bit. Take a look at those specs.

Additionally you will find convective type stoves will have less setbacks than the radiants.

Joyful has a upright convective stove and morso a few as well that might fit in the setback space.

We have a morso 8142 for ambiance supplemental coziness and burn it almost every night. But it does need reloading a little bit too often with a smallish firebox. Approx 1 cu ft

Have fun choosing.
Just bought and installed a Jotul F118. This piece was left over--it was sitting in the fire box. No idea what it's for. Nor does my dealer! Ideas?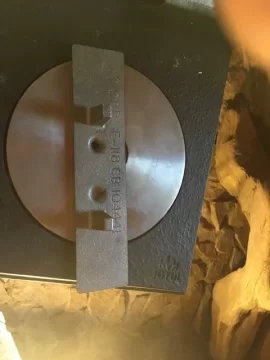 Last edited by a moderator: