Warning: Long post with pictures.
When I started here in late 2013. I had a zero clearance Heat n Glo that was in the house. It never did heat. I have a geothermal system but in Minnesota we get some cold stretches. I hated if the electric supplement would turn on. Ran constantly and barely kept up. I have wirsbo in the basement run off the Geo but the upstairs was on the forced air. Needed to get some real heat upstairs and save the Geothermal.
I showed the mods here what I had. Pretty evident after taking measurements what I had was too small for an insert.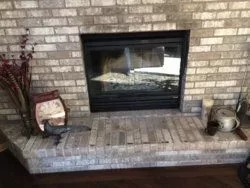 So had to make big decision on whether to take down existing wall and take out the ZC. In the mean time I started working on my wood pile. I learned I needed the time to get some dry stacks.
Fast forward to May of this year an finally decided to take the leap. Had a newer wood floor so I decided to let the pros take it out vs me doing it and making a mess.
I bought the Quadrafire Explorer III. from
Fireside
in Eagan, MN
Why the Explorer? Well first off was wife had to like it. This is in our living room. She loved this look.I wanted something with a decent efficiency. The Explorer III is rated 2.0 grams /hr. I also wanted easy loading and the top loading was a benefit. It also will take big splits. 22 inches though it really recommends 18's.
So the demo began.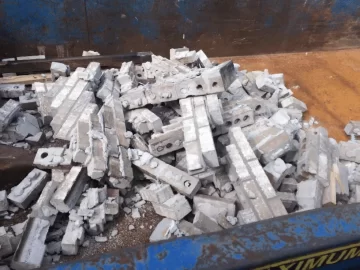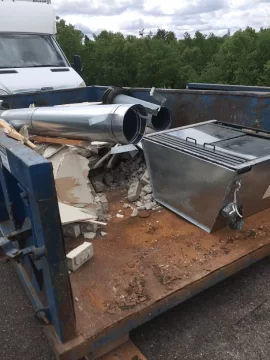 Kept the existing hearth and decided to stone over that. Picked our mantle from Twisted Knot. These are reclaimed timbers.
Nate showing the hard work involved and some free advertising.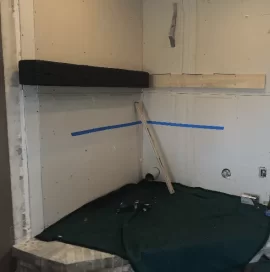 Added lighting and a ceiling fan
Next was the stone work.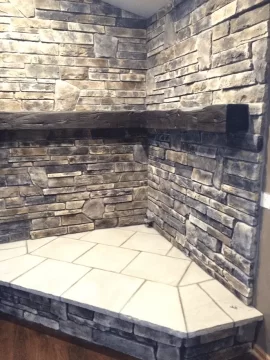 You can see old hearth was just stoned over.
Turned out great! Room feels much bigger.
Final install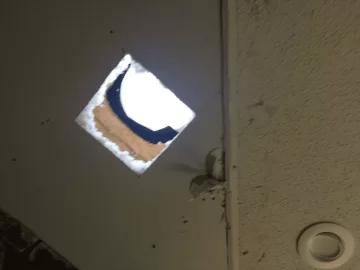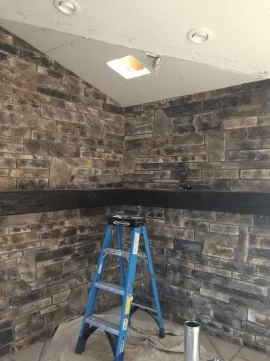 FINISHED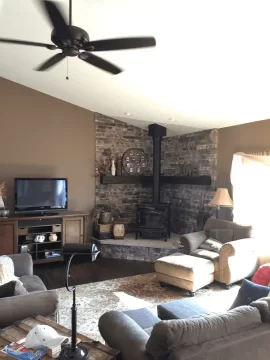 Took about 6 weeks but that was because I was out of town a couple times. Fireside did all the work and their subs.
Had county out for inspection. Filled out insurance checklist for State Farm. ( I had checked with them before I started)
On final walk through , discovered an issue. Rust on the top skillet or top loader. Doesn't look like it can be taken off easily. Fireside called Quadrafire and they said brush/steel wool off and paint. Fireside gave me the Quadrafire number so I am calling today. Will start a new thread about that.