As the title suggests a wood cook stove has arrived at my house! It was actually delivered to a nearby business that can better accept freight and I unloaded it from my truck with my tractor. The cook stove is a Tim Sistem North sold through Obadiah's and it arrived in flawless condition. Whoever crated the stove up did a fantastic job.
It will be a little while until I get the stove installed. Keen observers will note the hot water coil and I'm still waiting on the range boiler. The chimney also isn't here yet, but for those curious I'm going to try Jeremiah's Chimney class A residential pipe.
The stove is very modern and will fit in well with our kitchen remodel. This stove offers excellent 6" clearances to combustibles with double wall connector and as low as 2" with proper shielding. The plan is to install it pretty tight with our existing cabinets and kitchen counter with shielding. There are some areas inside the stove that could have been sealed a little better. Some of the sealing material fell down in a few areas, but this is my only complaint. Overall I'm expecting many years of great service out of this appliance and the price is pretty nice as well. Originally we wanted to go with the version with more stainless trim, but there weren't any stateside with a left hand flue that I need. The unit is well built and can be disassembled for repairs or maintenance. I have no expectations of need to take it apart to clean, but I like knowing it won't be very difficult if the need does arise.
I was going to wait until the chimney was up and everything was operational before posting about the stove, but I'm just really excited.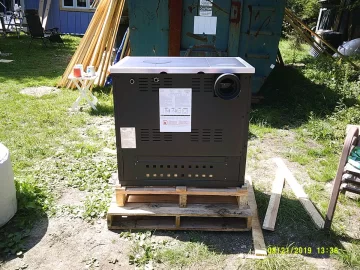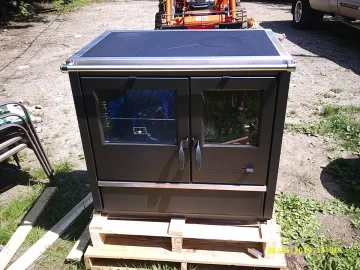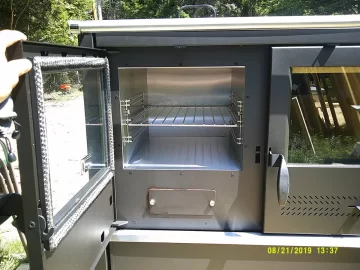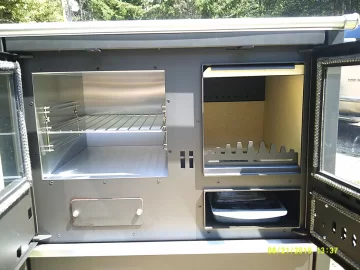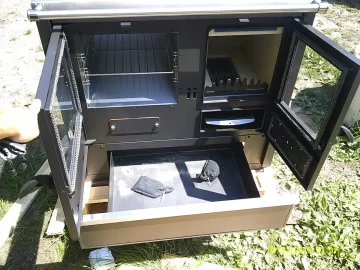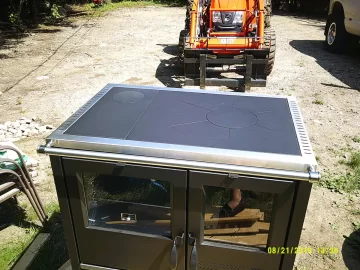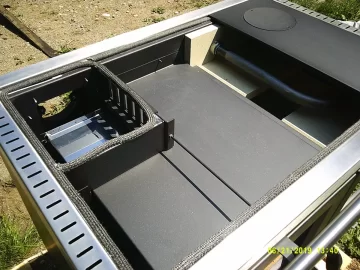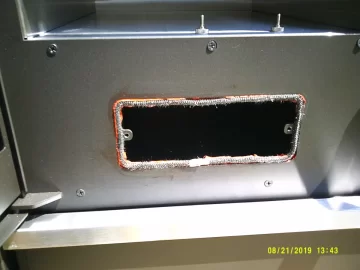 Last edited by a moderator: