The Defiance Company of Calumet, MI produced a line of "add-on" central heaters with the Volcano brand name - in the period from 1978 to the mid-1980's. - These units were made in hot air and hot water models, both designed to add-on to an existing
Central Heating
system and allow the burning of wood for central heating.
As the company grew, the introduced the Masters Choice line - freestanding and fireplace insert models with the same heavy-duty construction as the central heaters.
The company quietly disappeared (along with many others) as oil become very cheap in the mid-80's and energy awareness faded from the American scene.
File Links: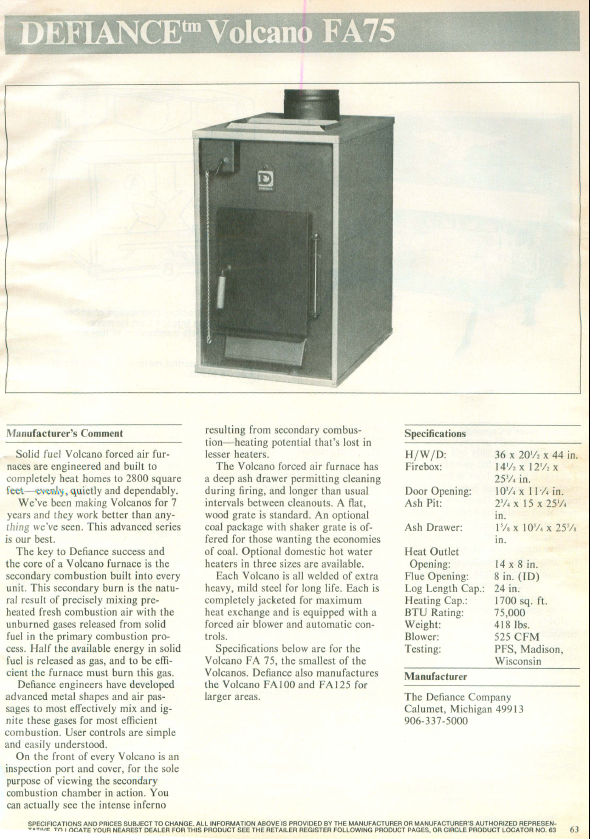 (furnace sell sheet)
Boiler - VolcanoIII Manual:
http://hearth.com/images/uploads/volcanoIII.pdf
Stove sell sheet front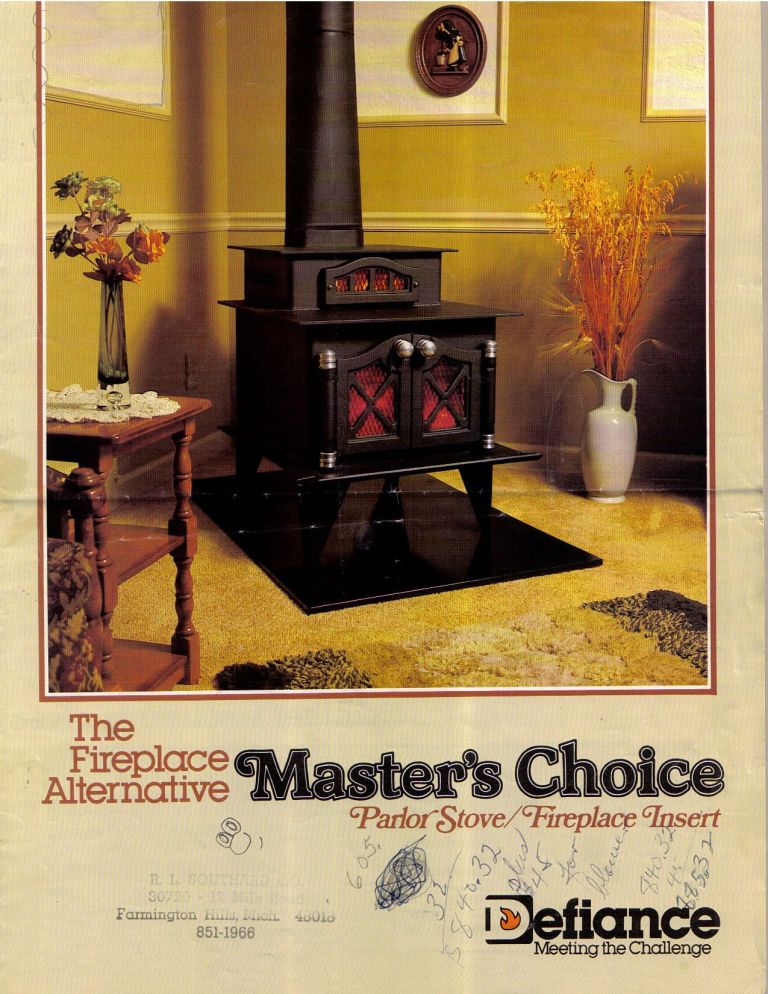 Insert Sell Sheet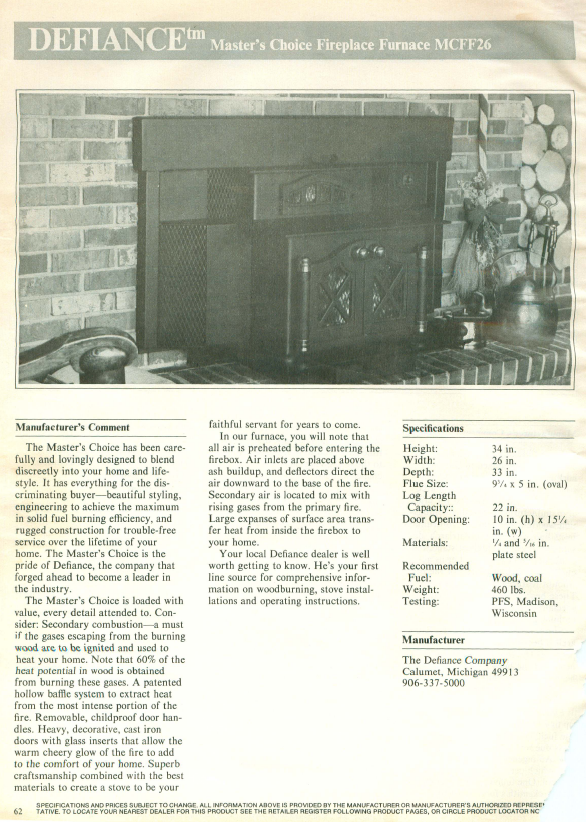 View attachment 169601
;Defiance_Company